How to relist a sold item on ebay in 2017 year
In 2017 year ebay changes menu of listings and they deleted "Sold" link for sold items.

I try to contact to ebay support, but they answered me with old instructions.
But I have solution and you can find your sold items and relist items again, just go through below provided details:
1. Go to My eBay > Selling.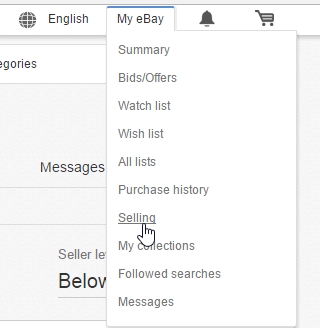 2. Scroll down > Find "Listing" layer/block.
2.1. Click on "Show more" link.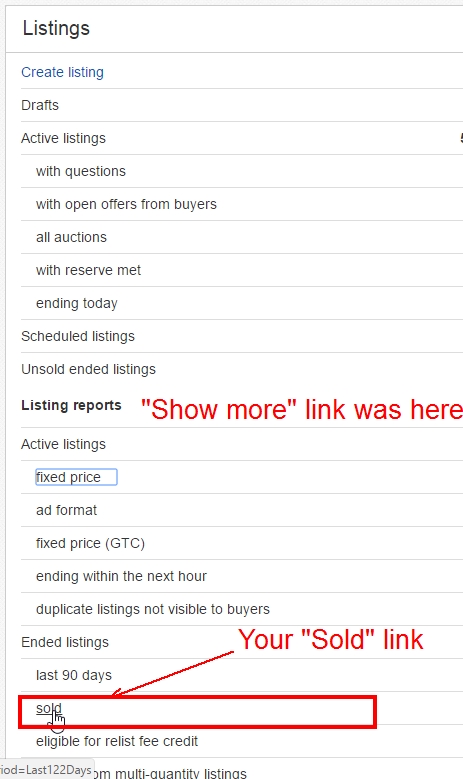 2.2. Click on "Sold" link. There you find your sold items, then you can relist them.
3. Select the item using radio buttons at left.
4. Click on "Relist" from the top action tabs.
5. Review your listing, make any changes, and resubmit your listing.
Warning
: count(): Parameter must be an array or an object that implements Countable in
/var/www/vhosts/goldenscrew.net/httpdocs/goldenscrew.net/templates/meet_gavern/html/com_k2/templates/default/item.php
on line
218
back to top